Pricing plans and indicator
What is a Moving Average?
In the statistics of time series, and in particular the stock market technical analysis, a moving-average crossover occurs when, on plotting two moving averages each based on different degrees of smoothing, the traces of these moving averages cross. It does not predict future direction but shows trends
There are many advantages to using a moving average in your trading, as well as options on what type of moving average to use.
Moving average strategies are also popular and can be tailored to any time frame, suiting both long-term investors and short-term traders.
As trend traders, you want to recognize and ride the trend for as long as possible.
A quite note
Each screenshot below is clickable and can be enlarged for better visibility
Discord Trading Indices/Index Signals
FX:US30
Direction: Long
Timeframe: 1 minute
TP3 price: 24328
Pips gained: 99.54
Percentage move: 0.41%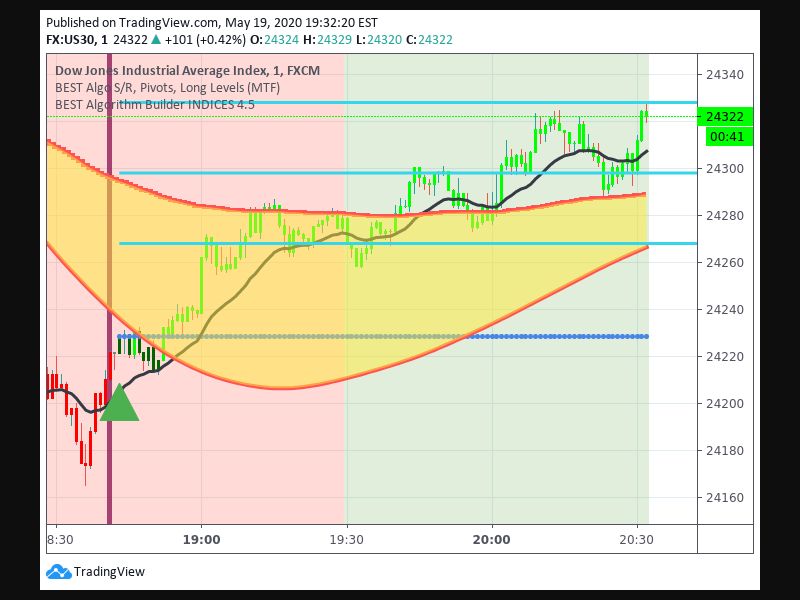 NIKKEI (JPN225)
Direction: Long
Timeframe: 5
TP1 price: 20500
Pips gained: 69.81
Percentage move: 0.34%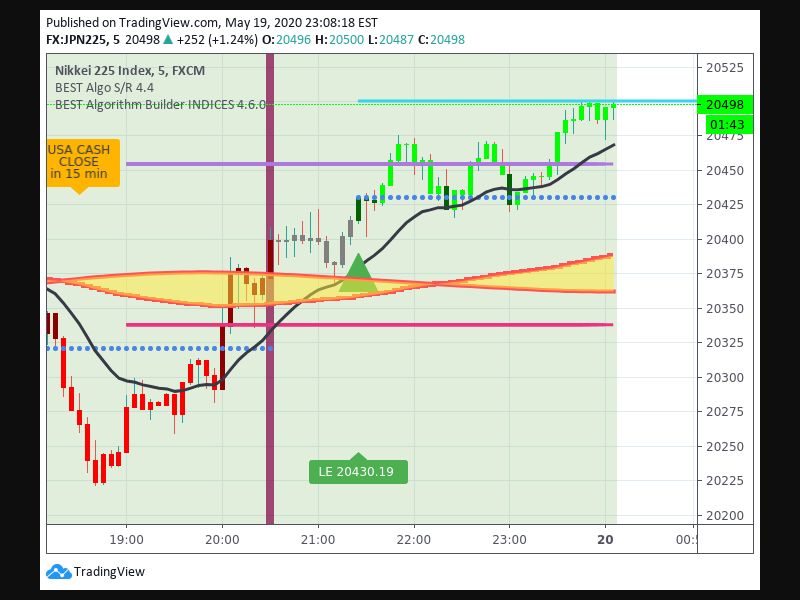 Algorithm Indices 2-minutes Intraday
$DJIA: 500 points
$SPX: 580 points
$DAX: 120 points

Total: 1300 points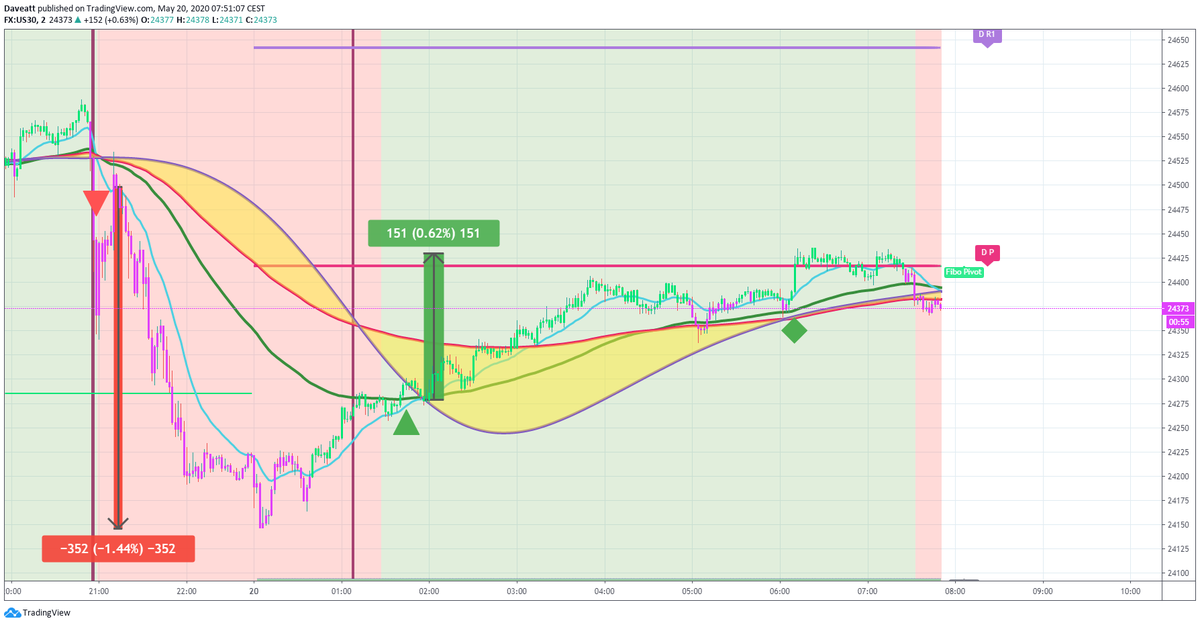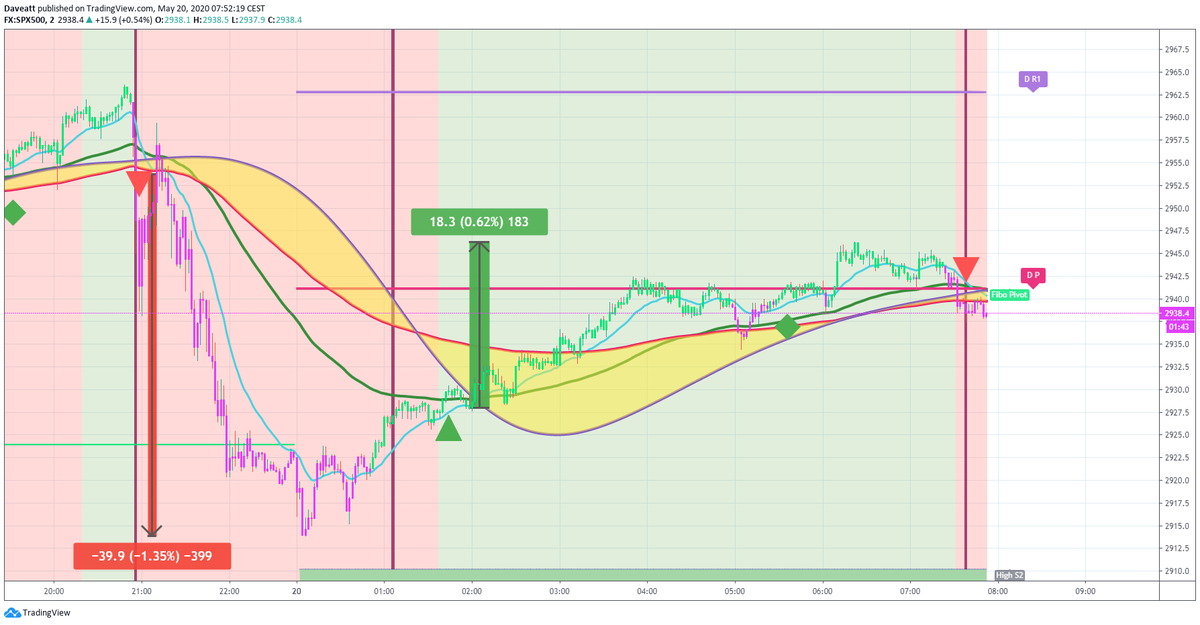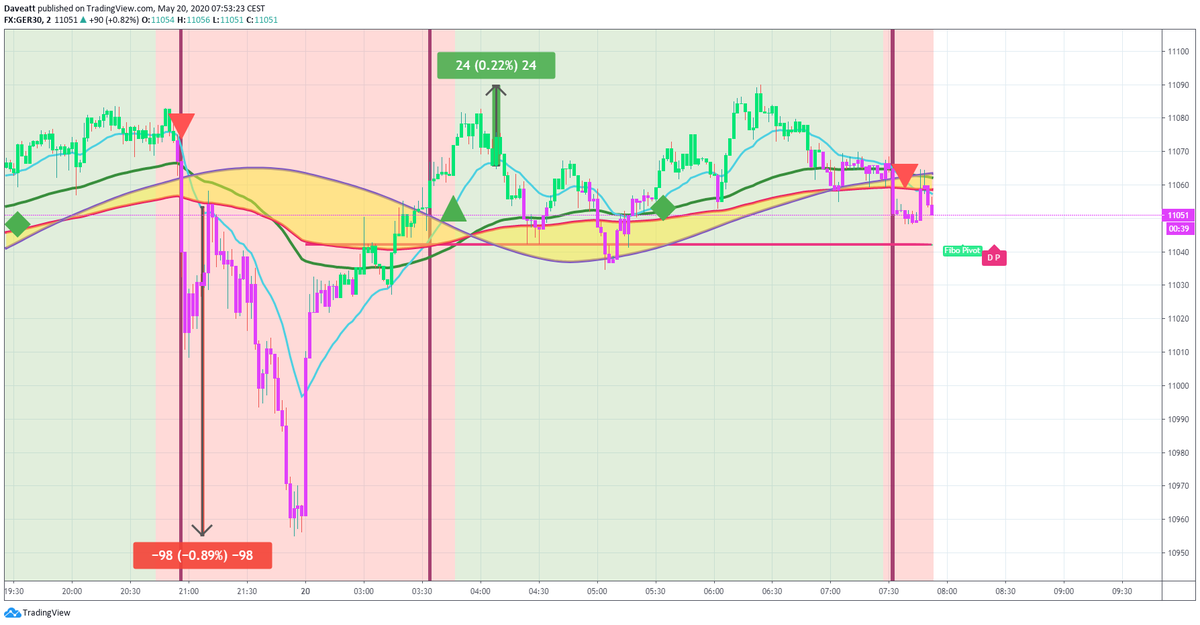 More Shared Discord Indices trades
FX:US30
Direction: Long
Timeframe: 1 minute
TP1 price: 24398
Pips gained: 41.57
Percentage move: 0.17%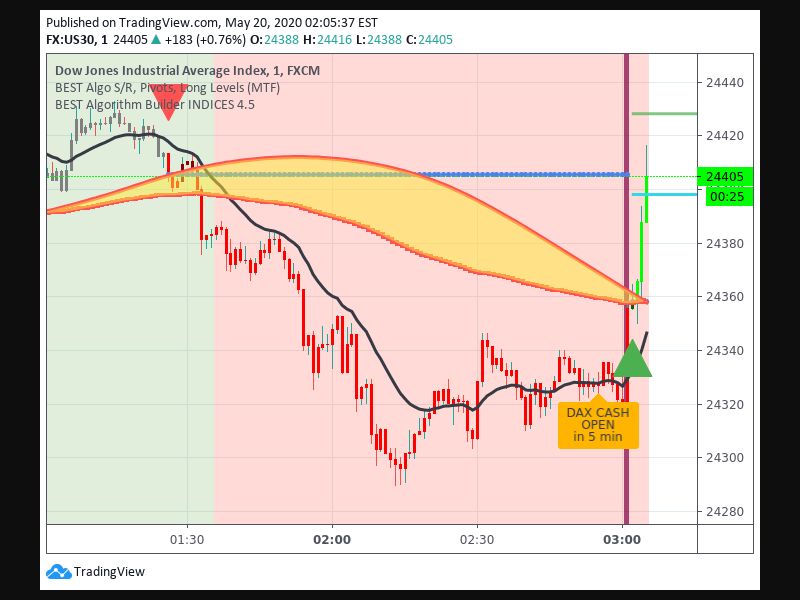 NSE:NIFTY50
Direction: Long
Timeframe: 5 minutes
TP1 price: 9022.050000000001
Pips gained: 71.55
Percentage move: 0.8%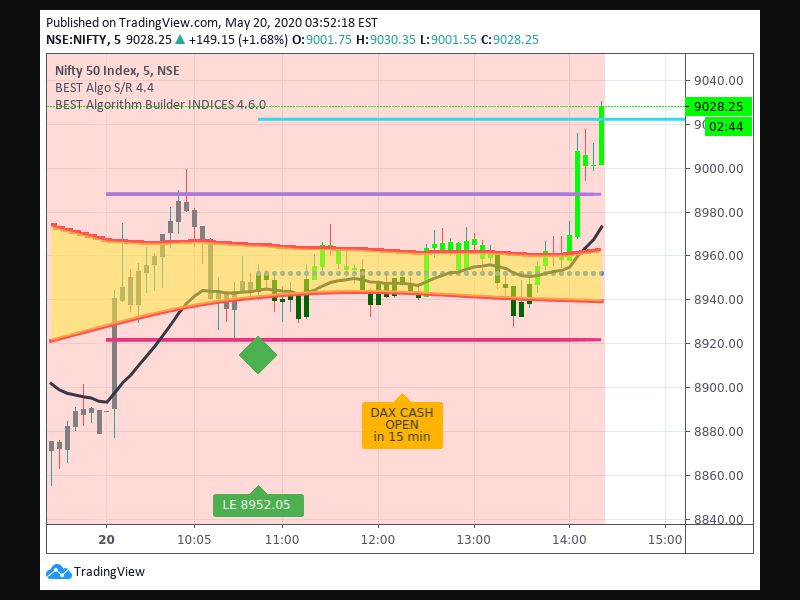 DJIA (FX:US30)
Direction: Long
Timeframe: 1 minute
TP1 price: 24534
Pips gained: 42.32
Percentage move: 0.17%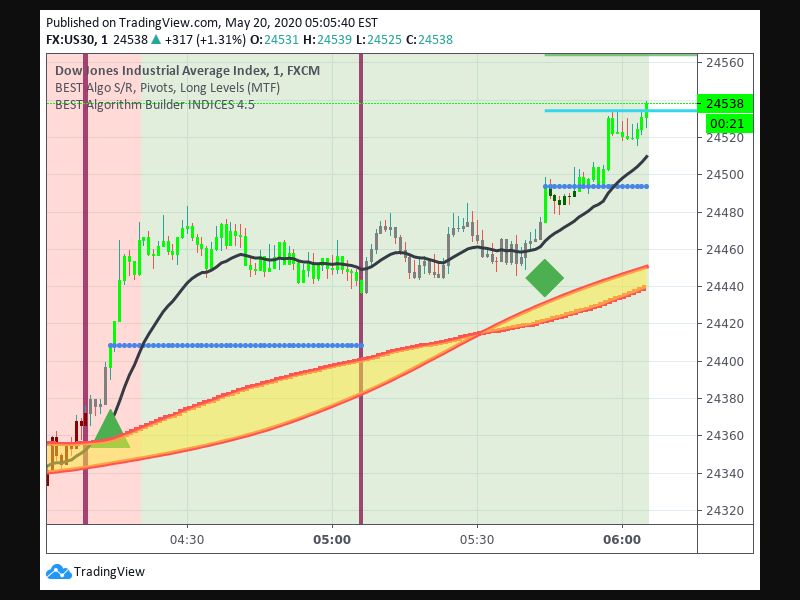 Twitter 5-minutes index trading signals
$DJIA: 600 points
$SPX: 670 points
$NDK: 190 points

Total: 1460 points