Pricing plans and indicator
Why should you use smoothed indicators?
Always the same dilemma for any quant trader.

Smoothing too much and we may enter too late but we get fewer fakeouts.
Not smoothed enough and we enter earlier but may get more fakeouts.
Smoothed means instead of using a MACD 12/26/9 you would use bigger values like 50/120/120 for example.
So what's the solution?
Looking for convergence probably. 1 indicator only will never be profitable.

If building a convergence system like our Algo Builder Frameworks, you must use a selection of indicators - some smoothed and some very reactive - to find the st Graal of trading.

A system to enter early and smoothing the signals enough to remove most of the fakeouts.
Of course, removing all of them won't be possible with any system. Then, starts your next dilemma, find a system to exit well whenever those remaining fakeouts happen
We're trading Cardano with the Algo Builder Crypto Intraday 5-minutes and Algo Builder Universal 15-minutes
A quite note
Each screenshot below is clickable and can be enlarged for better visibility
Twitter Trades

BTC ETH XRP LTC
Twitter Public Signals

BINANCE:TRXUSDT
Asset: TRON Direction: Short Timeframe: 5 minutes
Take Profit 1 price: 0.01656
Pips gained: 0.0002
Percentage move: 1.21%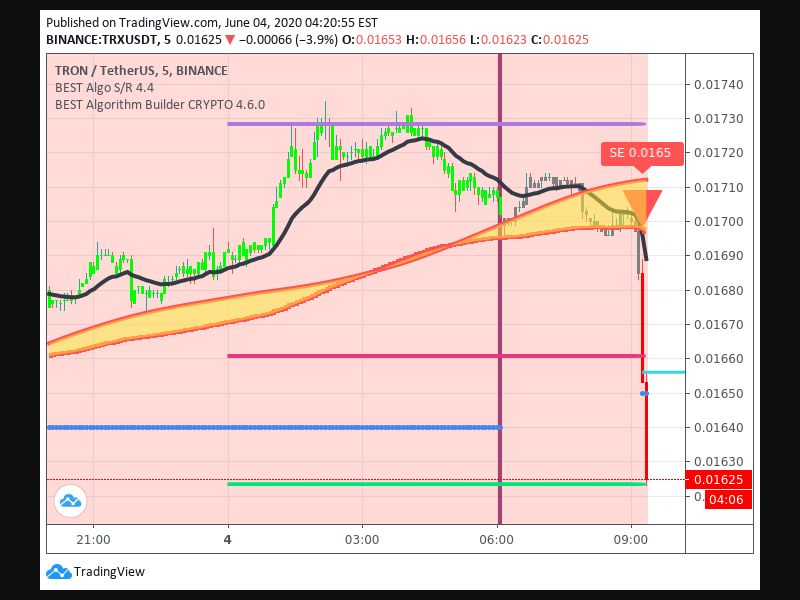 BINANCE:BNBUSDT
Asset: Binance Coin Direction: Short Timeframe: 5 minutes
Take Profit 1 price: 17.576800000000002
Percentage move: 1.01%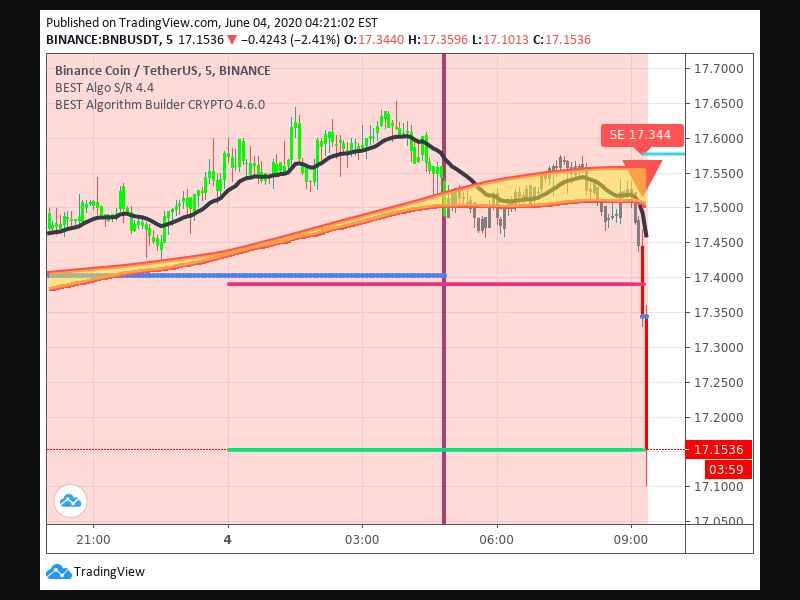 MATIC BSV DOGE