Our recent trades shared on Twitter
Trading Wisdom
Risk management is key to successful trading. It helps you identify potential losses and develop strategies to minimize them. By understanding risk, you can confidently make informed decisions and increase your chances of profitable trades.


$MASK 5 minutes ☀️
$MASK 5 minutes ☀️

Entry Signal Time: 20/4 15:15
Direction: Short
% move: 2.53%

Best Trading Indicator generates high probability BUY and SELL signals on , , , , .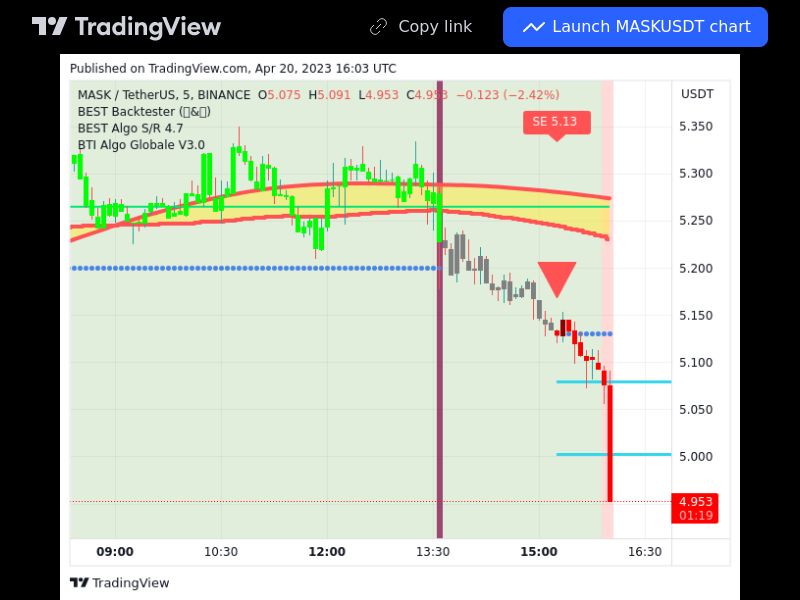 Trading Wisdom
A trading journal is an essential tool to track progress and learn from mistakes.
It allows you to identify patterns and improve your trading strategy.
Trading journals can help you become a more successful trader.


Trading Wisdom
Fundamental analysis is essential for successful trading.
It helps investors identify long-term trends and spot potential opportunities.
It's a key tool for making informed decisions and managing risk.