Our recent trades shared on Twitter
Trading Wisdom
Trading is:

Mindset: 99%.
Talent: 1%.


Trading Wisdom
Trading is paradox

Easiest and hardest.

The simplest, and the most complex.

If this really is a paradox, why go into trading without a plan?


$SQ 5 minutes ☀️
$SQ 5 minutes ☀️

Entry Signal Time: 14/3 9:30
Direction: Long
% move: 2.09%

Best Trading Indicator generates high probability BUY and SELL signals on , , , , .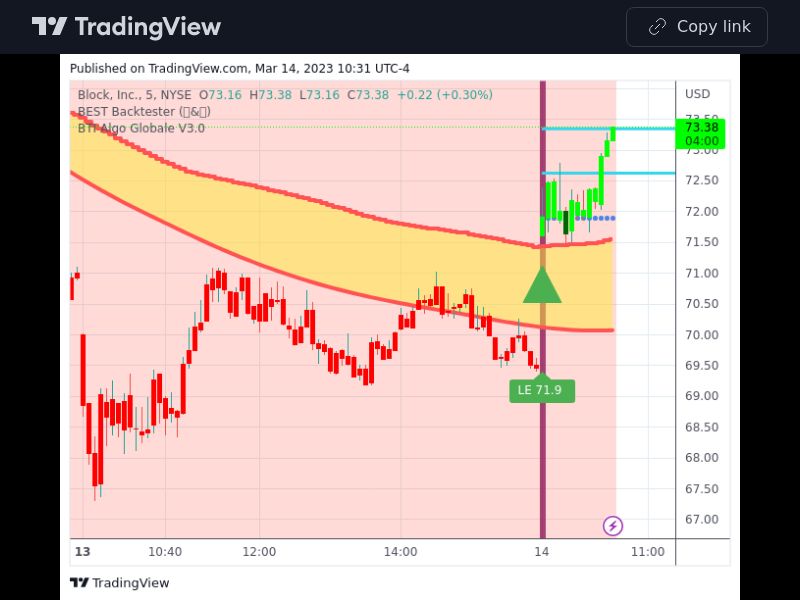 Trading Wisdom
It's not about how much you earn or even where you trade. What matters is what you do with it.


$FATE 5 minutes ☀️
$FATE 5 minutes ☀️

Entry Signal Time: 13/3 12:10
Direction: Long
% move: 3.77%

Elevate your trading game with Best Trading Indicator's signals on , , ,