Our recent trades shared on Twitter
Trading Wisdom
Discipline is essential for profitable trading.
It helps you stick to a plan and make informed decisions.
Focus on developing good habits and you'll be well on your way to success.


$MATIC 15 minutes ☀️
$MATIC 15 minutes ☀️

Entry Signal Time: 11/6 10:45
Direction: Long
% move: 5.06%

Best Trading Indicator generates high probability BUY and SELL signals on , , , , .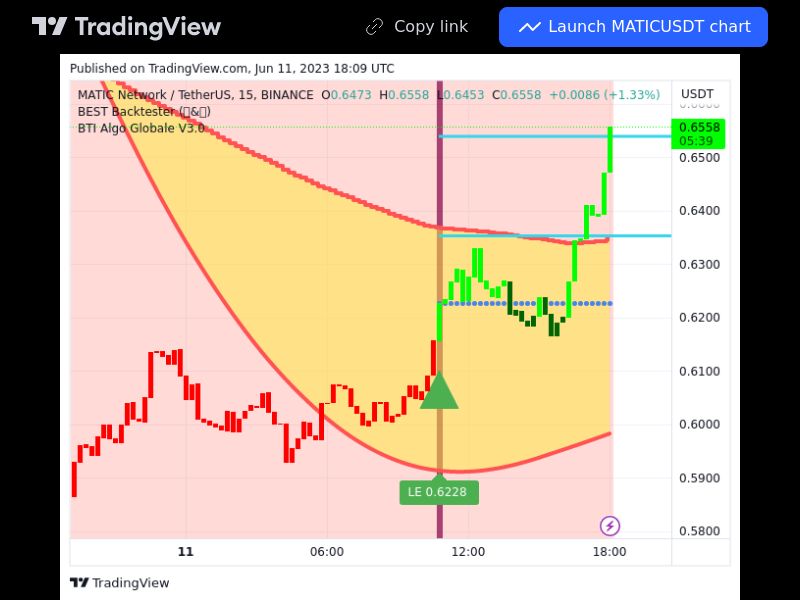 Trading Wisdom
#
Adaptability is key for traders in today's ever-changing market. Remain flexible and stay open to new strategies and opportunities. Don't get stuck in a rut - be prepared to adjust your approach.