Introduction
Anyone can draw supports and resistances on a trading chart.
Even my 5 y/o cousin could do so.
The art is knowing how to identify when a zone is:

- strong
- weak
- getting weaker
We're going to see also a way to automatize the drawing of those supports and resistances zones without you needing to do anything.
Our BEST Algorithmic Supports and Resistances and BEST Fibonacci Zones TradingView scripts have been made to simplify your trading and shorten your decision time a lot per trade.
The term "zone" refers to either a support or resistance level
A few basic concepts
In a chart you could either go the old fashion way of drawing yourself your supports and resistances every day/week/month for each asset/timeframe or... the smarter way, using automatic algorithmic supports and resistances.
The latter is the approach used by BTI via a set of pre-selected Simple Moving Averages, Traditional Pivots and Fibonacci Pivots Zones.
Those supports/resistances are multi-timeframes. The advantage is, for example, when trading a 5 minutes chart to only look at that 5 minutes chart.
The old way is to open your asset chart in all possible timeframes and double check the location of your candles versus your zones.
We think it's easier to have everything in 1 chart with the main supports and resistances.
If you think differently, please let us know in the comments section of this blog post.
I really like the Daily, Weekly, Monthly Simple Moving Averages and Pivots because they're often very strong.
Basically, the first time candles go near them often leads to a short-term reversal (and eventually to a deeper reversal).
A SMA zone has a value and a timeframe.
Example: SMA 50 Daily, SMA 100 Weekly, ...
Based on that value and timeframe, we can estimate how strong the zone is.
A weekly is stronger than a daily, a monthly stronger than a daily, a 200 stronger than a 50 etc...
Strong Zone
It's common knowledge that an untouched zone is strong and we're more likely to reverse at the first hit.
But do you still struggle to know when a zone is likely to be breaken out?
When to buy/sell a zone? is it after the first, second, third, N hit?
We're happy to provide some guidances here to boost your trading
Those looking for universal rules working 100% in trading have a poor performance.
Unrealistic expectations not only refers to the capital appreciation but also to the price action, relatively to those supports and resistances.
However, when we hit or about to hit a zone for the first time, we must trigger some automatisms like:

- taking some or 100% ofyour profit
- setting your stop-loss to breakeven
- entering on a pullback with a limit order if we get a signal too close from such a zone
Now a very cool hint for you.
We found out that the timeframe has a real meaning. The higher the timeframe the stronger the zone is.
Then, for big zones (Daily, Weekly, Monthly) I recommend to aim for a big pullback if we hit the zone less than 2 times.
Weaker Zone
From what we saw before we can extrapolate that the more we hit a zone, the weaker it gets.
And at some point, it's more likely we'll go through and break out.
Conclusion
You saw that drawing supports and resistances is meaningless if we don't see how strong they are.
We established this algorithmic method because it's easier and automatic.
Plus, our zones tend to match with the main order lines from the broker order book.
A quick note
Each screenshot below is clickable and can be enlarged for better visibility
Our recent Crypto trades shared on Discord and Twitter
FX:USDSEK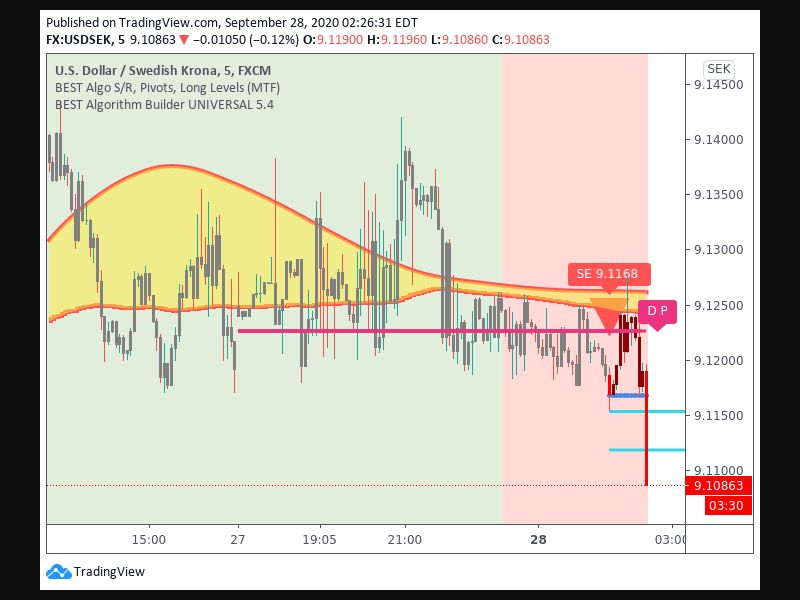 FX:GBPUSD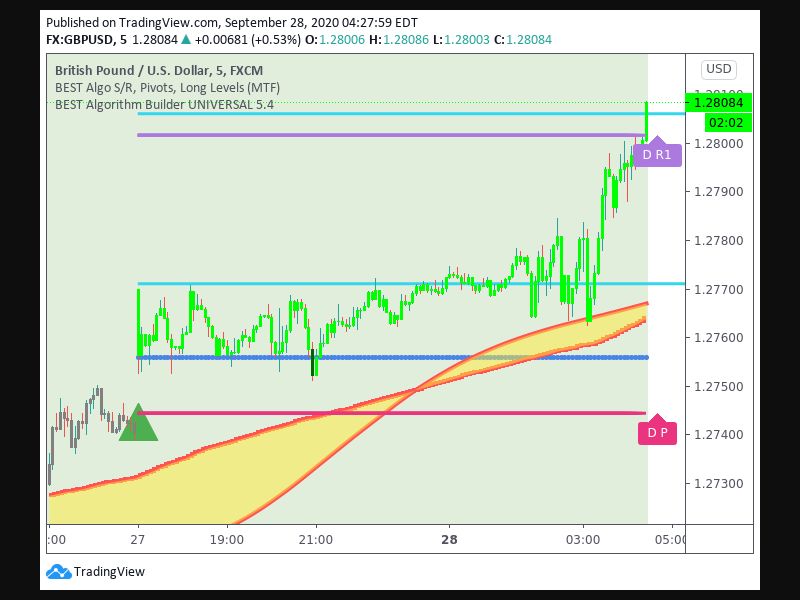 FX:USDSEK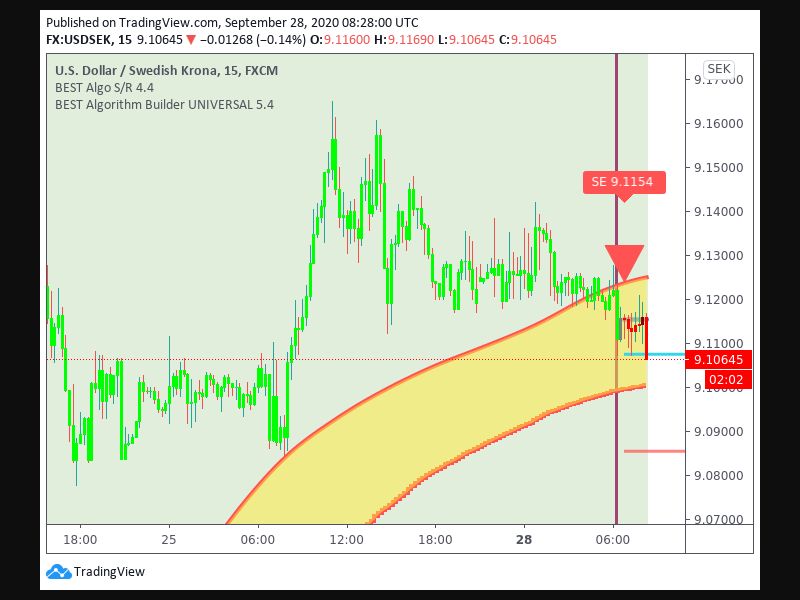 FX:GBPUSD