Cryptocurrencies
Lunar Crush
Messari
Messari: the most complete crypto screener
Volume screeners
With cryptocurrencies, volume spikes often precede the candlesticks movement
Example: A decent bullish volume spike could forecast later an upwards movement of the price

Watch coins for warnings, and then see if the volume is increasing.
Net vol of 5% can be the start of a pump, up to 20~30%
Net volume is all the buys against the sells, indicating which way the market pressure is (+ is buys, - is sells)
Bitcoin Blockchain health Willy Woo
A set of very interesting charts documenting how healthy is the BTC blockchain
Helpful for SWING traders to identify possible strong structural TOP and BOTTOM
Willy Woo website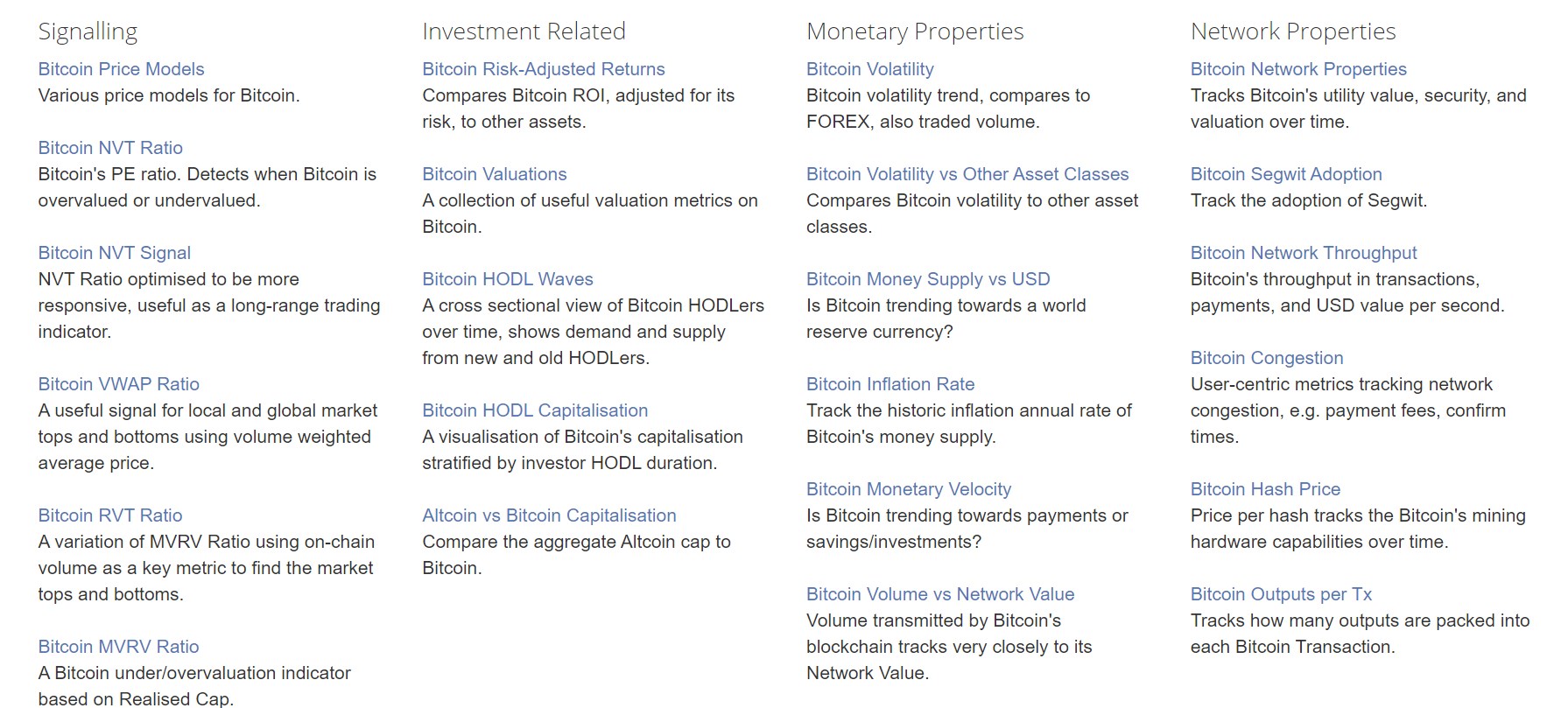 And obviously his twitter account contains tons of good information
Coinmetrics
Coin Metrics is an all-in-one crypto financial data provider for institutions.
Their data empowers our clients to better understand, value, and invest in cryptoassets.
Glassnode
Those among you loving data will enjoy this adhoc website offering real-time analytics on many crypto assets
Glassnode homepage
Glassnode Studio analytics
Skew crypto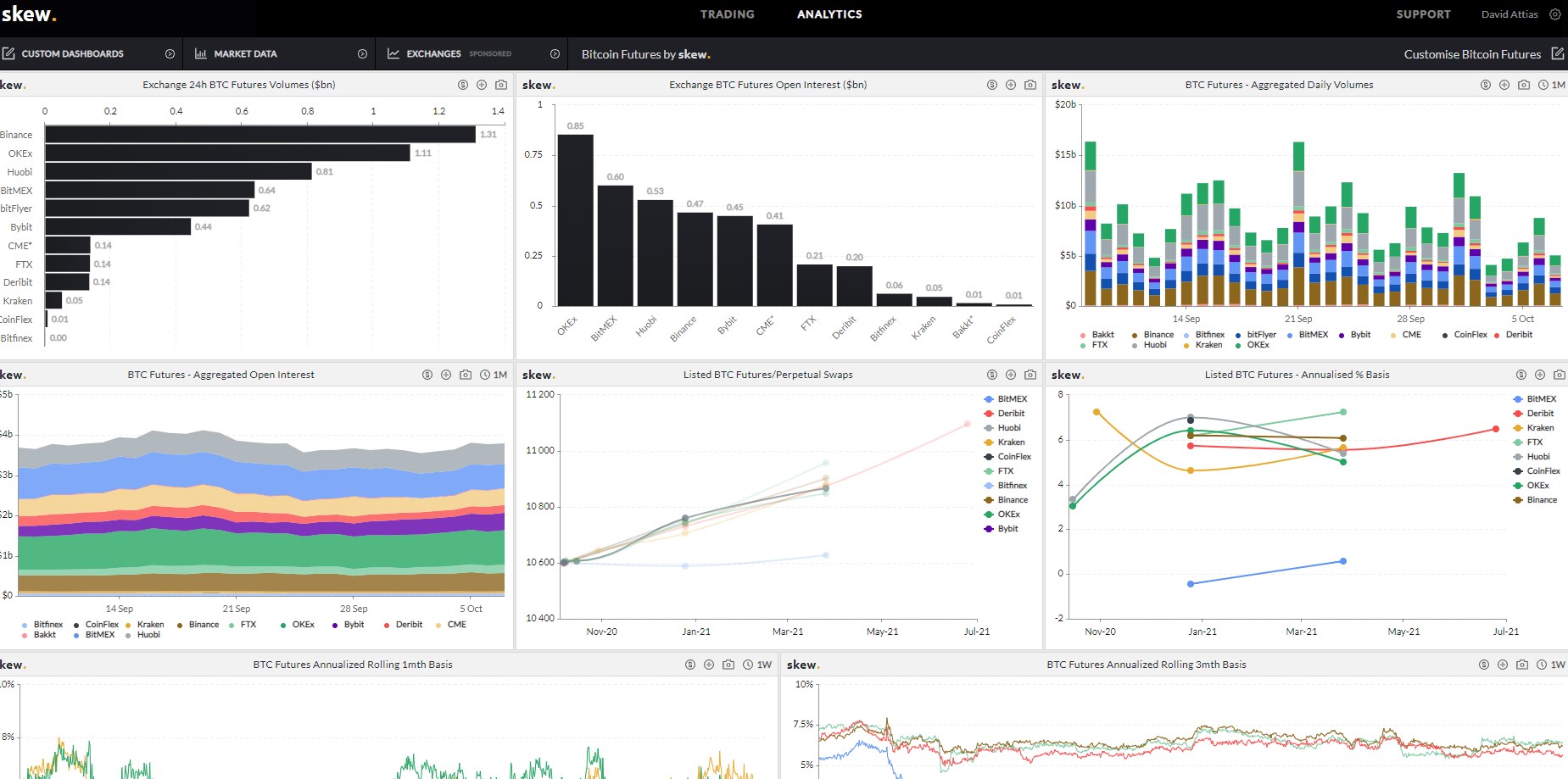 Skew was founded in 2018 by two derivatives traders and is backed by leading international venture funds.
They offer free real-time data analytics for Bitcoin and Ethereum derivatives, and more.
DeFi crypto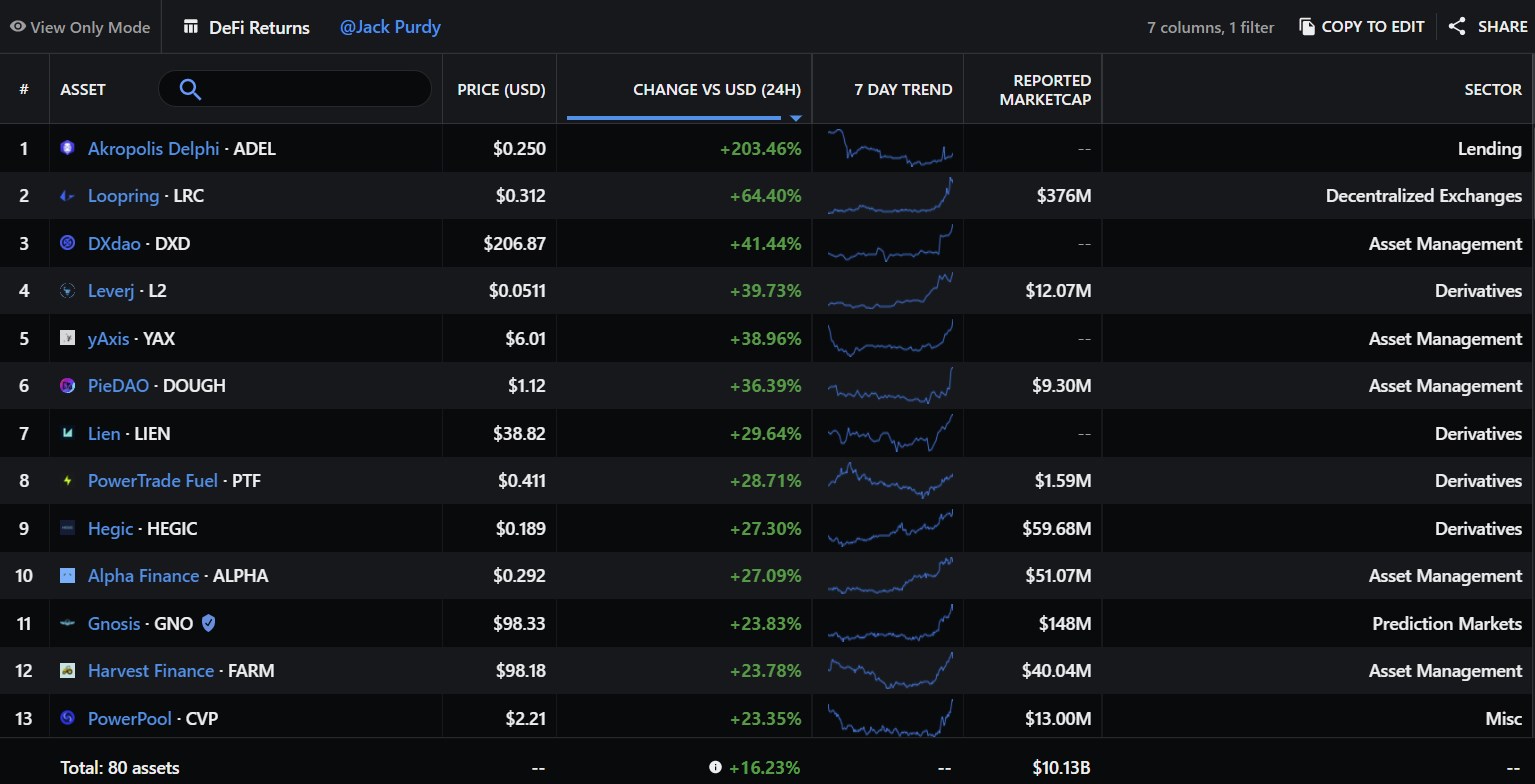 Messari's screener is your dashboard for Bitcoin & crypto price, market cap, supply, blockchain data, types, and much more data
Stock options
Gambiste
Koyfin
This one was found by @ArtfulDodger
Finviz

Marketwatch
FOREX
For forex, I like to look at the big movers here in Chg% (percentage of change)
Generally, early big movers keep moving a bit more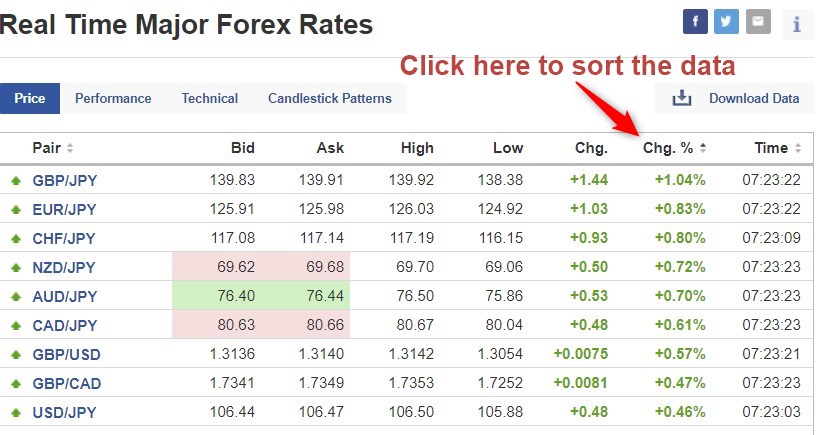 Investing,com Forex big movers
BEST TradingView screeners
The BEST TradingView screeners
Build your own TradingView screeners
Two options here
1) You can use the native TradingView screeners - available for FOREX/CRYPTO and STOCK assets
They offer a lot of filters but unfortunately aren't compatible with custom indicators

You can, for example, define a screener based on MACD and price above a specific moving average and with decent volume
But you can't set a screener based on your custom indicators if those aren't based on simple indicators
2) Alternatively, you can develop your own screener using Pinescript
Let's note that this is a hack
In the sense that's the only way to screen custom indicators on multiple assets for the moment.
I'm fairly convinced TradingView should enable their native screeners to be compatible with our custom indicators at some point in the near future.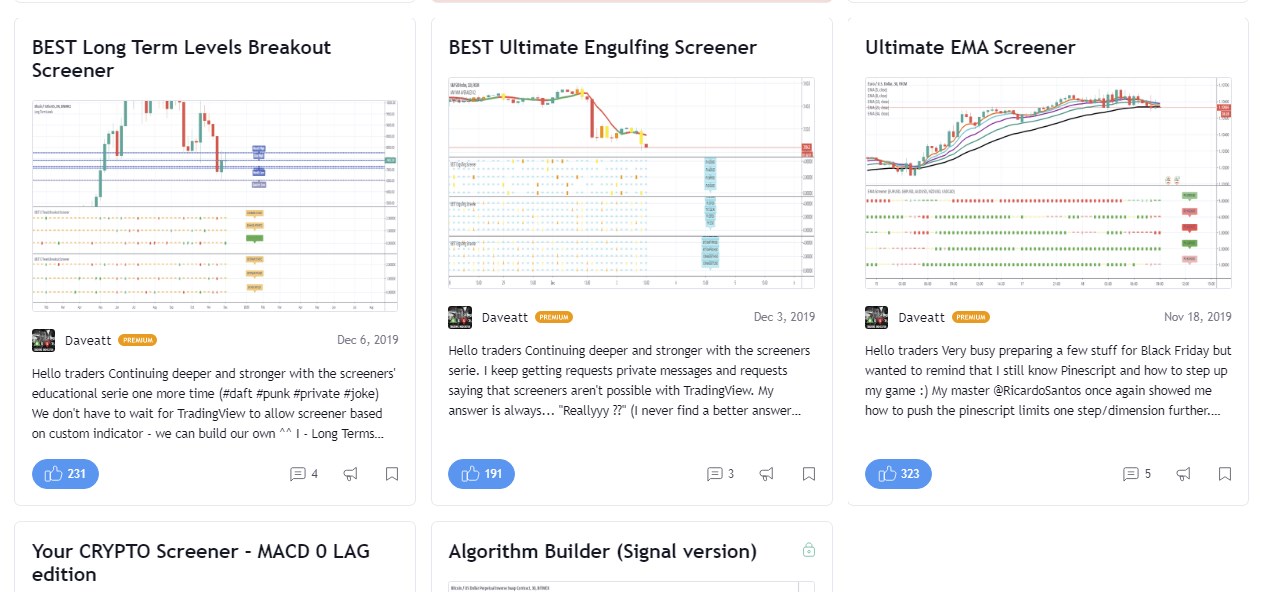 The drawback is that we can't analyze more than 5-10 assets per script (and even less assets for a complicated script)
Though, we can add the same script on the same chart multiple times and have a setup such as:
Script 1 will screen assets 1/2/3/4/5
Script 2 will screen assets 6/7/8/9/10/11/...
Script 3
Sharing here a few screener samples I did for very custom indicators using Pinescript: Daveatt Screeners
Investing.com