Who can access the script?
The backtester is available for:
Subscription: the VIP 12 subscribers for a 12 months rolling period

Standalone Indicators: as a one-time payment using credit-debit card or Paypal or Bitcoin
Same script, payment in one time only and access is granted forever
For those interested, you may purchase it on the website store
This backtest is powerful if used in a smart way
Please have a look at our Backtest versus Reality article highlighting our explicit point of view.
Connect your indicator to the backtester
Full tutorial on our website for now
Backtest results Data window
You can see the data using the TradingView data window interface.
You can learn here how to use it and which metrics we enabled.
The tool looks like the image below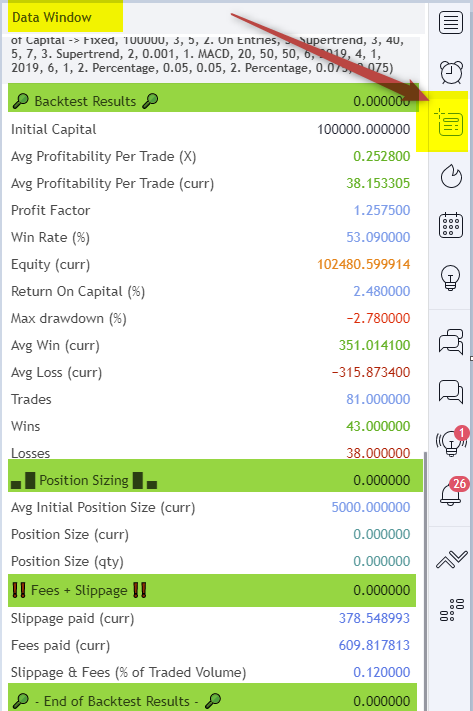 Export the data to Excel
Exporting the data to Excel and making some ad-hoc analysis is also fairly simple
We made a quick 3 min video tutorial on Youtube