Pricing plans and indicator
Which brokers for stocks trading
Stocks can be traded using spot brokers, options and my favorite... CFD brokers.

- Interactive Brokers: Interactive Brokers is headquartered in Greenwich, Connecticut and has over 1,400 employees in its offices in the USA, Switzerland, Canada, Hong Kong, UK, Australia, Hungary, Russia, Japan, India, China, and Estonia.
IBKR is regulated by the SEC, FINRA, NYSE, FCA and other regulatory agencies around the world.

- X-Trade Brokers (XTB): Trusted and regulated broker XTB is one of the largest stock exchange-listed FX & CFD brokers in the world. XTB is also regulated by the world's biggest supervision authorities including the Financial Conduct Authority.

- CMC Markets is a UK-based financial derivatives dealer. The company offers online trading in spread betting, contracts for difference and foreign exchange across world markets.
$EROS Eros International PLC
A penny stocks giving a few 20/30%+ Signals shared with the Stocks Framework.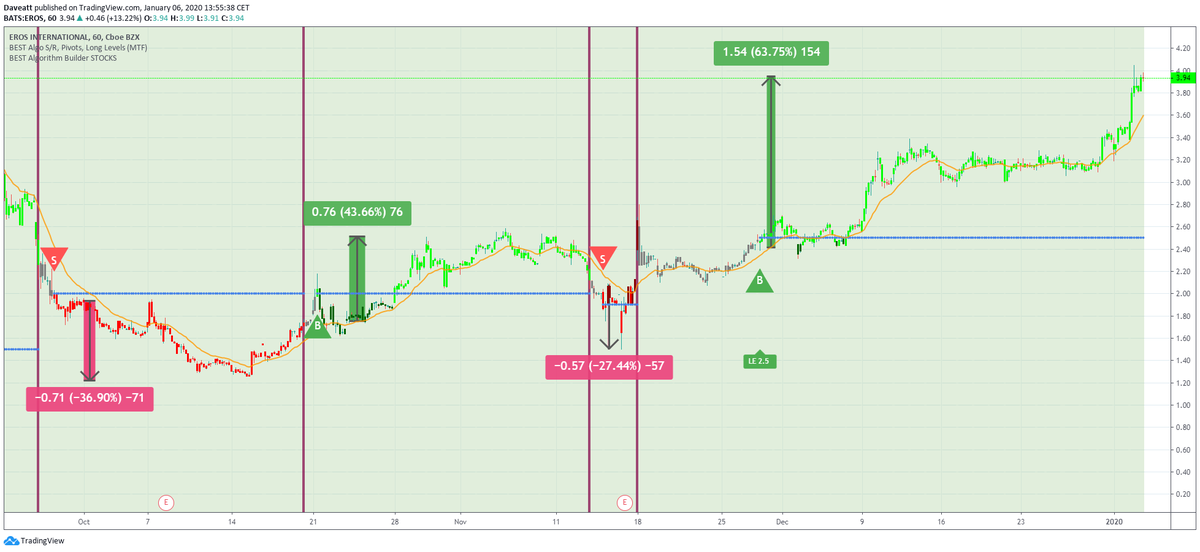 $YEXT giving a short signal before a gigantic gap
The stocks market is pretty volatile right now so there are a lot to enjoy