Pricing plans and indicator
The Algorithm Builder Stocks has been released
We made the hourly framework to trade international stocks and stock options.
This is a nice complement to an intraday trading strategy.
The model allows SWING trades and shouldn't give more than 2-4 trades per month per stock.
TSLA is becoming a moonshot stock
Most of the US stocks are above all resistances - hence we're in unexplored territory. Could totally go way higher still. Best way is to keep trailing the stop and take profits along the way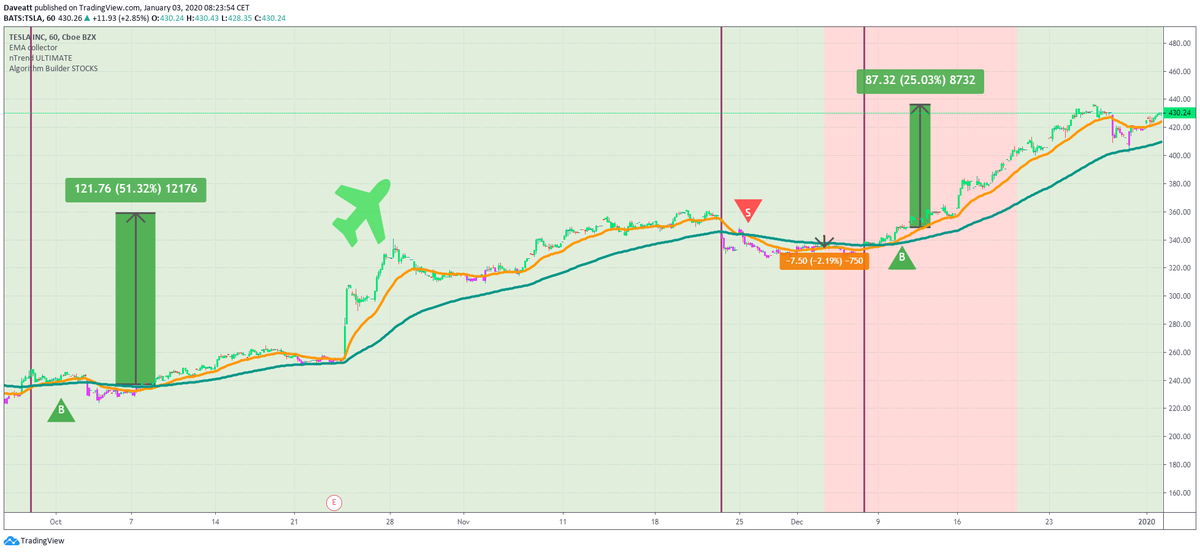 ACB Aurora Cannabis
The cannabis stocks aren't doing too well. Mixing a penny stock with the cannabis sectors give 30%+ moves over a few days/weeks. $TLRY $GNRF also are so hyped on Twitter, reminds me of crypto alt coins in 2018.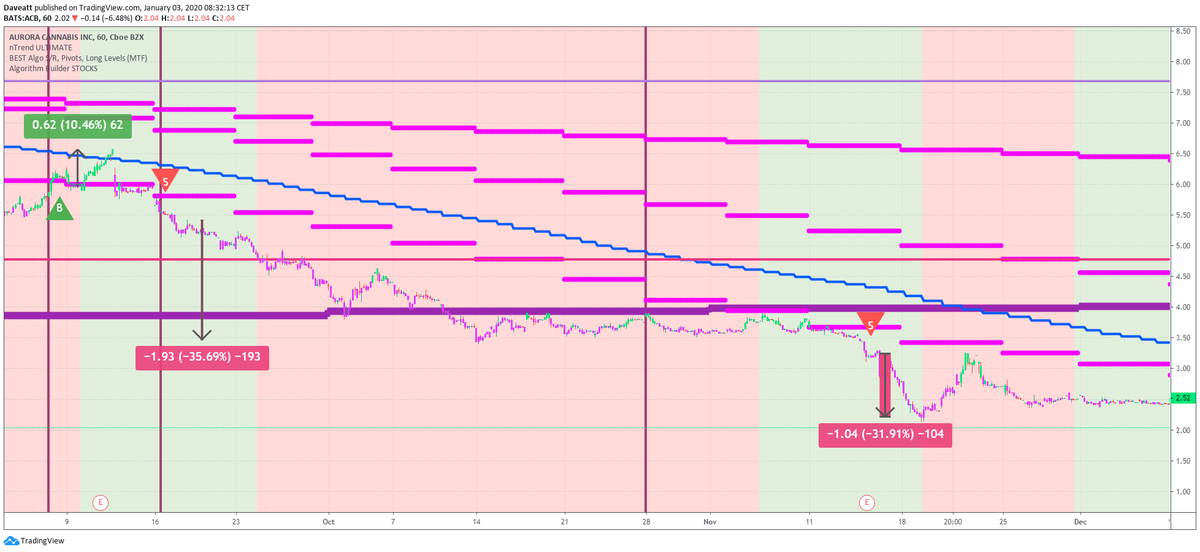 $XLNX Xilinx
An example reminding me of a video I listened this morning from GrantCardone. In trading and in life, we have to eat sh*t to deserve the winners.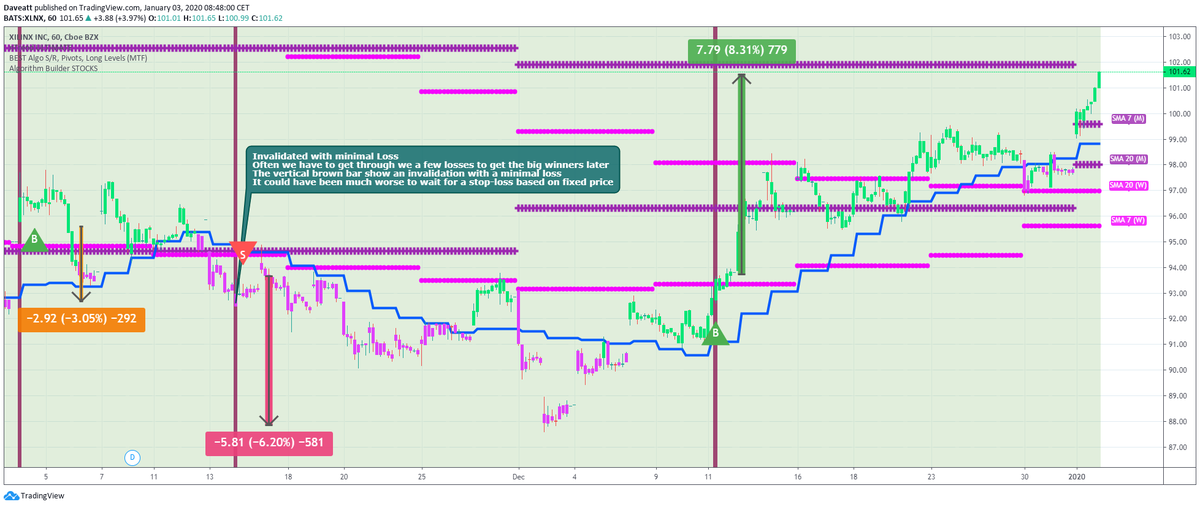 THOR Synthorx
All I wanted for Christmas was the THOR movie... and a 3X on that Medical companies + tech is a great pump and dump sector right now