Pricing plans and indicator
Algorithmic trading
Algorithmic trading means the decisions are not coming from the humans but mostly from indicators.
The traders still have to validate if the signals have a good enough risk to reward ratio.
QQQ Invesco QQQ Trust
The engine managed those trades by invalidating early (orange trade) with a small loss.
We developed a custom stop-loss system to exit early and with security.
Also, on a side note: winter Sale is now on with -25% discount and 2 weeks free trial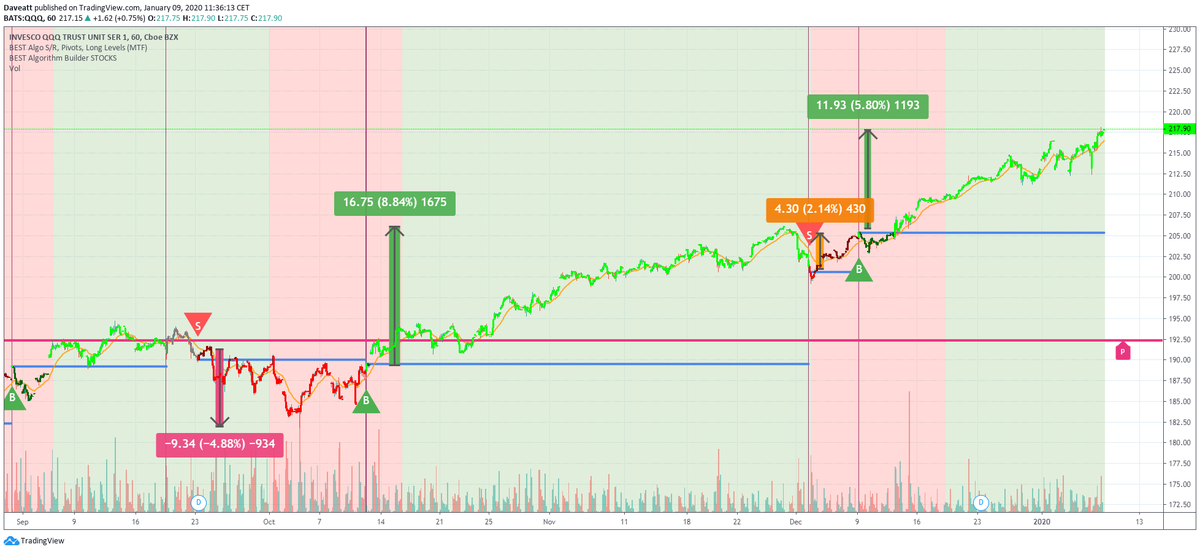 TRIL Trillium Therapeutics Inc
We had to enter/exit multiple times until the real move occurred ... and what a freaking LONG guys +328% from bottom to top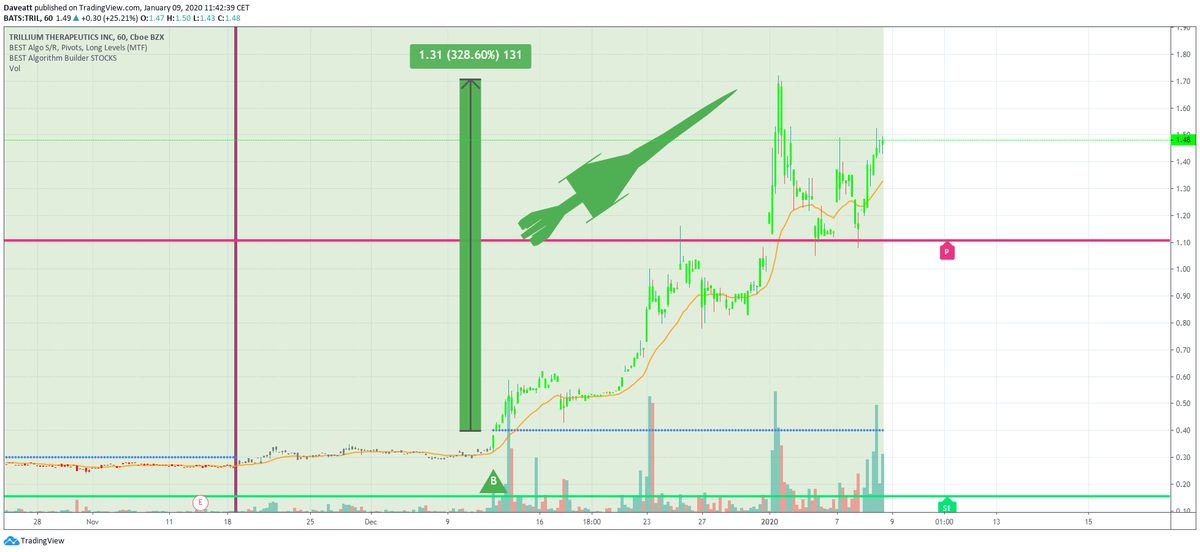 We published a page showing some stocks and crypto and forex screeners
Our users have now the most volatile assets centralized in one place!
It's not natural to hold onto winners and cut the losers quickly
Our brains aren't wired for that.
Getting emotionally detached requires work and practice (going step by step).
Psychology is a muscle that can only be improved using small steps - one at a time